Association of a better childhood
The Norwegian Childhood Cancer Society (Barnekreftforeningen) in Norway is a voluntary, nationwide organization that fights cancer in children and provides the families with the support they need.
The secretariat is located in Oslo, while the voluntary work is mainly done by the 14 county associations.
To catch up with the success
In the last three years, The Norwegian Childhood Cancer Society has allocated over 8 million euro to 48 different research projects. Fast growth and its success made it an NGO that is being noticed country-wide. In the same time it quickly became clear that their existing CRM did not hold up. It was a dated, proprietary, paid solution that held back our clients growth.
Legacy systems made interaction, internal and external, cumbersome and time-consuming. They made Barnekreftforeningen team waste time on dealing with the system limitations, distracting them from their essential work.
The Norwegian Childhood Cancer Society looked for a vendor that will prepare the organization digitally for future growth. When we met, both sides had no doubt that it was a great match.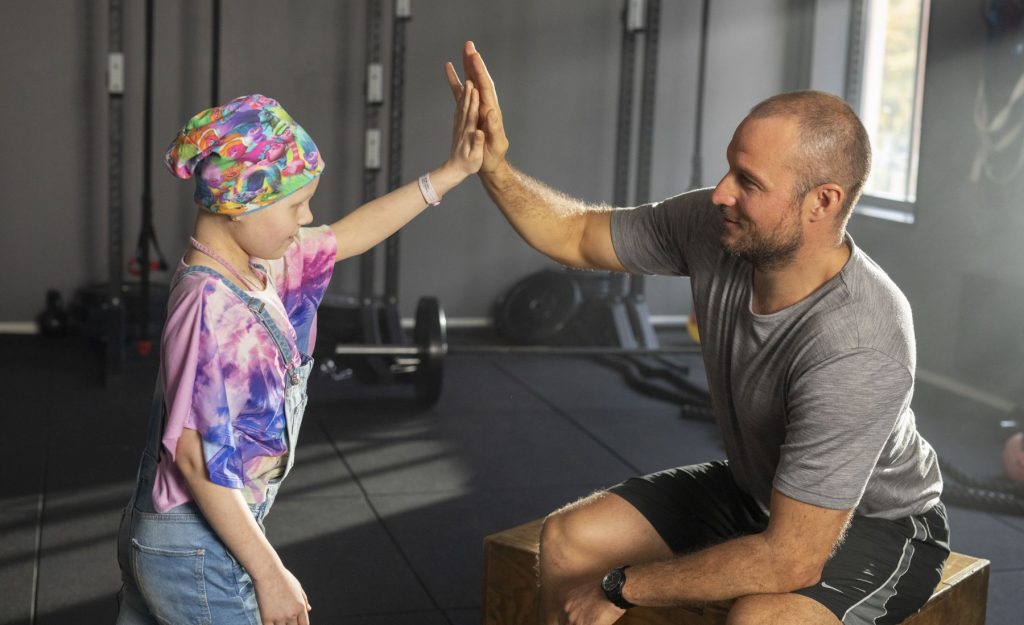 It's all about the relationships
It is in the meeting and working with people that Norwegian Childhood Cancer Society is at its best.
Frontkom worked with the Secretariat of The Norwegian Childhood Cancer Society to shift focus from systems to people and relationships.
We quickly agreed that going forward should focus on "Relationship Journey" prior to the traditional "Customer Journey", to make our effort really work.
CiviCRM was the CRM of our choice. CRM usually stands for Customer Relationship Manager, but the C in CiviCRM stands for Consultant. It is not accidental. CiviCRM is designed for NGOs, fundraising and volunteering. It's an open source environment with no licenses, so it fits right into the set of values of non-profit organizations. Overall, it was ideal for our client.
Alongside the new CRM Barnekreftforeningen needed a scalable CMSto spread the word about their campaigns. In the same time association gathers a lot of highly sensitive data.
Our solution was to build a user-friendly environment for members management and campaign building that is flexible, adaptable and easy to work with.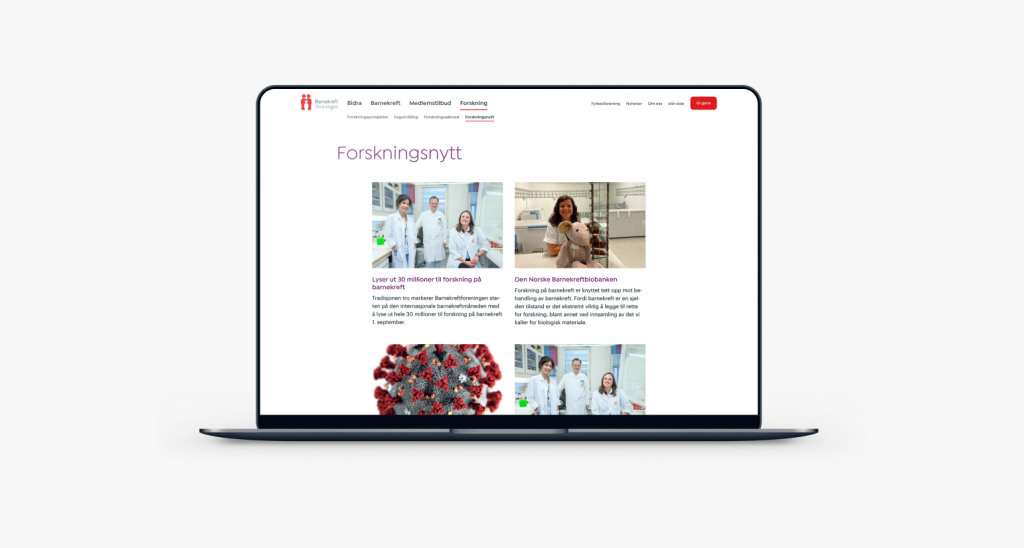 Communication is key
In the project, we started with an interview and indication of the organization's digital opportunities.
We are focused on two areas:
External – effective communication of organization activities to reach a larger audience. Done through improved UX, better visibility and targeting.‍
Internal – workflow optimization and members management . We achieved it by simplifying communication routines within the organization and improving the association's relationship process.
Top tasks and user tasks were mapped in quantitative user surveys. In close cooperation with the customer, we did a survey of the relationship process for individual donors, members and union representatives. A strategic plan was also devised for targeted, personal follow-up of communication following various meeting points with Norwegian Childhood Cancer Society.
The priority was to find ways to streamline resource utilization, secure GDPR routines, optimize value increases in donor relationships, and provide the organization with shared insights from both the secretariat and county associations.
Scope of work
Development and implementation of new CiviCRM
Drupal 8 CMS website
Core model workshops and mapping of top assignments and core sites
Quantitative user survey and user analysis
Mapping the relationship course UX and website design
Distribute layerless CPI and goal conversion reports
Working together makes us stronger
Improved UX and development of new websites create awareness, which results in increased contributions to the organization.
A new CRM system allows for streamlined collaboration and utilization of resources, secure data, and to provide The Norwegian Childhood Cancer Society with access to useful, shared insights.
Both the website and CRM now run on Drupal-based systems, which is also an advantage, encapsulating all organization efforts in one ecosystem.
The result was a 156% increase in donations after introducing new webpages and a 234% increase in donations after CiviCRM introduction.
November 2020 will mark the 2 year to successful cooperation between Barnekreftforeningen and Frontkom, working side by side for children to have better lives, and we do not slow down.
Client says
Do you have a project in mind? Let's create something together. Reach out