Where should you focus your eCommerce efforts?
Create seamless experiences
80% of people stop doing business with a company because of poor customer experience. Real-time updates, customised offers, advanced search, versatile payment options are only the tip of the iceberg.
Make your customers return for more
65% of a company's business comes from returning customers (PwC report, 2018). Marketing automation, notifications, real-time updates, promotions, reviews and more, will engage your users and bring them the experiences they expect.
Build sales ecosystem around your customers' journey
Be with your customers on every step of their purchasing journey. We help you design and develop omnichannel retail solutions.
eCommerce growth is data-driven
No eCommerce platform is a sustainable effort without effective measurements, analysis and improvement. Our experts are ready to help you strategize and grow. A comprehensive analytics system measuring your customers lifetime value is essential for empowering data-driven business decisions.
How do we make your eCommerce work?
Commerce technology
Our team of experienced web developers and consultants will help you choose technology that will fit your business model best.
See more about technologies
eCommerce development solutions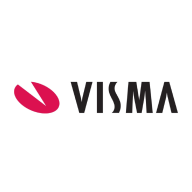 We make it simple to create online business integrated with Visma.net
Frontkom is partnering with Cloud connection to make online business faster and easier than before.
The shift and development of SAAS ERP systems makes it easier to focus on the creating business and not only systems. Let's talk how we can help grow your business.
Frontkom is now a Vipps Partner
Creating high quality customer experiences is one of the keys to success, no matter which business you are in.
We help you optimize digital touch-points by building a targeted website aligned with your business goals that is the hub of your digital ecosystem.
Some companies we have had the pleasure to work with
Do you have a project in mind? Let's create something together. Reach out